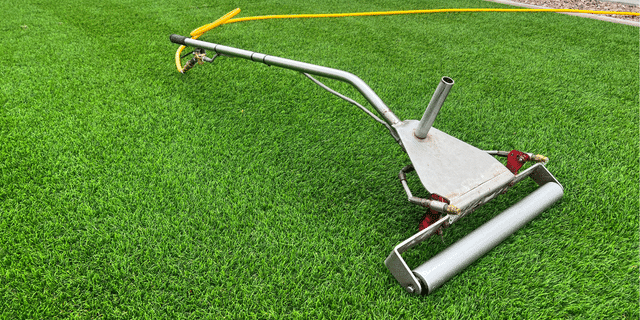 Synthetic Turf Cleaners In Arizona
Here we will talk about Synthetic Turf Cleaners services, products, process, and pricing. If you'd like to skip straight to getting a quote, click on the button below.
My Synthetic Turf Is Starting To Stink,
How Do I Get My First Turf Cleaning Visit?
It's the little things that matter when it comes to pet services. Little things like texting when we arrive instead of knocking, to minimize unexpected barking. Some details are not so little, like using food grade ingredients so your dogs won't get sick if they roll around on your synthetic turf after a service visit.
Share our page on social media!
"Pet solutions revitalized our backyard with getting rid of the urine smell. I've tried other products and nothing worked. Scott answered all of my questions and more. He was extremely professional and went the extra mile. I definitely recommend them to my family and friends."
"I used PET solutions and my turf has never been cleaner. Scott was timely and did a thorough job cleaning! Robert was awesome and flexible with my appointment time. I definitely will be using them again!"
"We tried everything (PE - 51, Simple Green, Angry Orange, Dawn, white vinegar, baking soda...) to clean up the dog urine smell and we were considering tearing out our beautiful turf. PET solutions did a treatment and it's as good as new. We are beyond thrilled!"
Are You Ready For Fresh Turf?